Participate to the realization of the film

"Spiritual Revolution People"


Spiritual Revolution People (SRP) is an independent science fiction movie that tells the story of the Spiritual Revolution Messengers and their quest, until they find the keys for a global change.



Sailor Free' Spiritual Revolution is now a film!



The movie


The film, written and directed by David Petrosino, is divided in three chapters.
The first part takes place in a SRP' summer Camp where young people are involved in unusual activities (such as acting, music, dance, singing) and join meetings where they share conversations about ethic and social issues.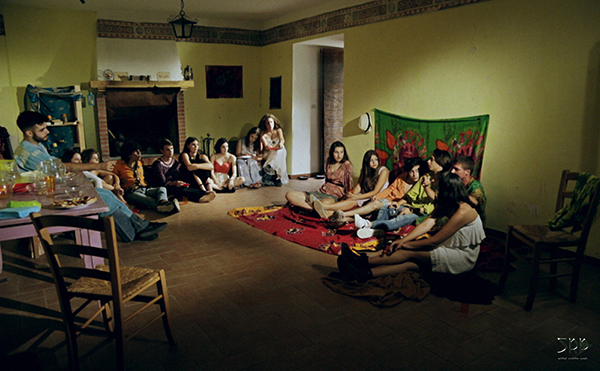 SRP is a group of artistic action, fighting for a profound cultural revolution. They propose a way of thinking and of approaching life beyond the fences imposed by the system.
They are also the keepers of Entròpia, an alien gear that produces inexhaustible energy.
Entròpia has never been activated because this final phase is meant to be completed through a ritual, that is unknown so far.


The movie's plot develops through twists we cannot anticipate, but that will lead our heroes, through disclosures, passions, friendship and a new consciousness, to find the keys for a world's transformation.




Spiritual Revolution – Sailor Free

In 2012 the progressive band Sailor Free published Spiritual Revolution part 1, a concept album which carries the roots of the story, followed by Spiritual Revolution part 2 in 2016.

The song that will be used in the movie will be taken from Sailor Free's repertoire together with new tracks, that will be part of the band's new album "Spiritual Revolution part 3", the third of the trilogy.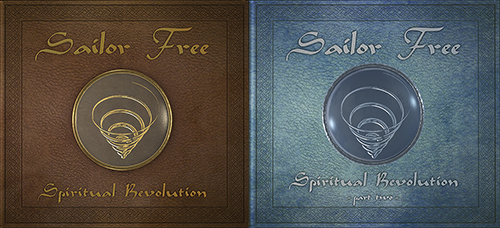 "The story of the Spiritual Revolution Messengers and their fight to get Entropia, a device that could give free energy for the whole world leads to its conclusion.
Than everything changes, and suddenly you realize you are playing the lead role, you are the hero and the hero is you, as it is Entropia. A kind of displacement. Now you know that you are the player and the listener, and the player is the play and is you. Now you are Entropia and Entropia is you, and you can change everything..." (SR part 2)




The production


The realization of this independent project is backed by Tide, in collaboration with Cantieri Teatrali (Theatrical yards), from which academy most of the actors come.


The efforts of the two associations, together with a troupe of professionals and the collaboration of all the people involved, allowed us to shoot most of chapter 1.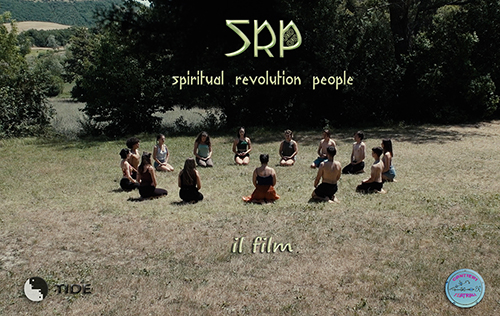 Take an active part in Spiritual Revolution People


There is still much to do and we need your help to complete this work and make it better.


Thanks for your contribution and your participation. Thank you for being part of the Spiritual Revolution.








You can help this free and independent production with a contribution, choosing one of our Rewards or with a free donation.


For your contribution you can use our PayPal secure payment, with a credit card (no paypal account needed) or you can select other ways like Bank transfer or recharge of a prepaid card by clicking on No PayPal.





€ 5 - SRP Sympathizer



You will be in the thanks of the film and will receive an SRP Pin

Expected delivery: July 2020

Shipping address required

€ 5 - Simpatizzante SRP






oppure


No PayPal



€ 15 - SRP Digital download



You will receive a digital copy, full HD, of the film SRP

+ thanks in the film
+ SRP Pin

Expected delivery: July 2020

Email & Shipping address required

€ 15 - Digital download SRP






oppure


No PayPal



€ 25 - SRP DVD



You will receive an original DVD of the film SRP

+ thanks in the film
+ SRP Pin

Expected delivery: July 2020

Email & Shipping address required


€ 25 - DVD SRP






oppure


No PayPal



€ 40 - SRP Mug



You will receive the SRP Mug

+ digital copy of the film
+ thanks in the film
+ SRP Pin

Expected delivery: July 2020

Email & Shipping address required

€ 40 - Tazza SRP






oppure


No PayPal



€ 50 - T-shirt SRP


You will receive the SRP T-shirt

+ digital copy of the film
+ thanks in the film
+ SRP Pin

Expected delivery: July 2020

Email & Shipping address required

€ 50 - T-shirt SRP






oppure


No PayPal



€ 50 - Sailor Free Set


You will receive a copy of Sailor Free's CDs
Spiritual Revolution part 1 and part 2

+ digital copy of the film
+ thanks in the film
+ SRP Pin

Expected delivery: July 2020

Email & Shipping address required

€ 50 - Sailor Free Set






oppure


No PayPal



€ 75 - SRP Mug + T-shirt



You will receive the SRP Mug and the T-shirt

+ digital copy of the film
+ thanks in the film
+ SRP Pin


Expected delivery: July 2020

Email & Shipping address required

€ 75 - Tazza + T-shirt SRP






oppure


No PayPal



€ 100 - Meet us on the set!


You will spend a day with us on a SRP' set

+ SRP Mug
+ SRP T-shirt
+ digital copy of the film
+ thanks in the film
+ SRP Pin


Expected delivery: July 2020

Email & Shipping address required

€ 100 - Incontriamoci sul set!






oppure


No PayPal



€ 150 - SRP Messenger



You will receive a signed DVD of the film SRP and a special mention in the credits of the film

+ SRP Mug
+ SRP T-shirt
+ digital copy of the film
+ SRP Pin


Expected delivery: July 2020

Email & Shipping address required

€ 150 - Messaggero SRP






oppure


No PayPal



€ 200 - SRP Producer



You will in the credist af the film as associate producer

+ SRP signed DVD
+ SRP Mug
+ SRP T-shirt
+ digital copy of the film
+ SRP Pin


Expected delivery: July 2020

Email & Shipping address required

€ 200 - Producer SRP






oppure


No PayPal



€ 300 - Be part of the SRP Cast



You will be in one or more scenes of the film SRP and you'll have a role written especially for you

+ SRP signed DVD
+ SRP Mug
+ SRP T-shirt
+ digital copy of the film
+ SRP Pin


Expected delivery: July 2020

Email & Shipping address required

€ 300 - Nel Cast di SRP






oppure


No PayPal



Free contribution



Here you can give any free contribution.
You can choose any reward equal or below the amount of the contribution, e-mailing you choice to us and leaving the shipping address.

e-mail: srp@tides.it



CONTRIBUTO LIBERO




oppure
No PayPal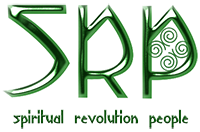 For more info: srp@tides.it



03/11/19 - Raised 1815 €