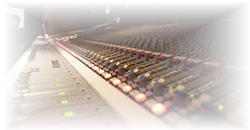 Independent Online Studio
Mixing and Mastering, highly professional, consulting and artistic production.

IOS is a highly qualified Mix and Mastering service at affordable prices, quick and 100% online.
The sound that you've always wanted!
Whether you are a record label, a producer, a media production, a group or a single artist, wherever or however you recorded your music, we specialize in making it sound the way you want it to sound.
IOS is simple and easy to use.