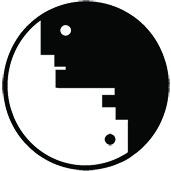 Tide Records presents



IDOLS & GODS the new album by WENDY?!



Press release / Bio

About Wendy?!
The band Wendy?! starts in 2008 around the guitarist and singer Lorenzo Canevacci, former guitarist of Bloody Riot, among the most famous Italian Hardcore bands of the '80s.
The first album "Eleven" is released in 2012 on RbL label. After a couple of years of live performances with Andrea Giuliano on bass, Luca Calabrò on drums and Alessandro Ressa who enriched our sound alternating between rhythm guitar and keyboards, Lorenzo and his mates are ready for a new album. "Notebook" comes out in 2014 for Tide Records and get a good response from national and international press.
In the sound of Wendy ?! you can find riffs for those who love hard rock, the punk energy and attitude, the dark post-punk atmosphere, the rough sound of alternative rock and above all, a way of writing "songs" that harkens back to the 70's and classic rock.


Idols & Gods
"I wanted this album to be more focused on the band's impact and energy, the attitude we have on stage. If Notebook was a collection of snapshots, of notes about what's happening around us, Idols & Gods is more introspective and more focused on my reaction to the world's matters.


Attitude
There's a song on this album, called "Attitude", in which I recount the story of my rock'n'roll attitude. I was about 15 and it was my first time on stage, with my first band of schoolmates. The stage was in a community theatre. I remember that we played, among others, "Sympathy for the Devil" by the Stones. I got the guitar part note by note, moving the needle of the turntable back and forth on my copy of "Get yer ya ya's out," the live Stones' album. When we got to that song, the final solo part, the local girls made a real standing ovation, with us still playing the rest of the song. I remember that shivering down my spine and my sudden awareness: 'This is what I want to do!'. My relation with rock'n'roll starts at that time... and even Wendy?! are born there.


The intruder
For the first time we include in our album a cover song, a track of the Ultravox, "Fear in the western world". A band that I really loved "when I was a teenage punk rocker". I now realize that this song and the theme of the fear in the western world seems to be written yesterday morning, instead of 40 years ago."

(Lorenzo Canevacci)



Wendy?!:

Lorenzo "mr. Grady" Canevacci: voice and guitar
Alessandro Ressa: rhythm guitar, keyboards, back vocals
Fabio Valerio: bass and back vocals
Luca Calabrò: drums