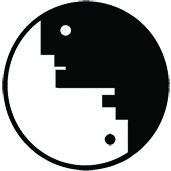 Tide Records presents






Press release / Bio
SPIRITUAL REVOLUTION part 2
the NEW album by SAILOR FREE
Sailor Free sail in free waters since 1991. Their music has been described as art-rock, progressive, psychedelic hard rock, alternative and much more.
With two albums ("Sailor Free" 1992 - Tide Records, Italy and "The Fifth Door" 1994 - The Laser's Edge, USA) and a number of tours in Italy and Europe, always winning great attention from public and critics, Sailor Free have been quoted of music personality and a great live set.
In 2010 Sailor Free rejoined, in a completely mutated world, to work on a concept-album about a possible profound cultural revolution they love to imagine. "We have been inspired by J.R.R.Tolkien's "The Silmarillion", the story of Beren & Luthien in particular, that had been the subject of some writings through the years for some of us. A story of love, share and an impossible quest looked good in such a dystopian present time. Then we started writing our story, placed in an early future, in a world divided in Casts, where our heroes and the Spiritual Revolution Messengers fight to get Entropia, a device that could give free energy for the whole world."
In 2012 Sailor Free published Spiritual Revolution part 1 (TIDE Records), the first part of the concept-album, as the written material both in terms of story and songs was too much for a CD.
In 2015 Sailor Free released two singles: "Amazing" and "Special laws", extracts from the forthcoming album Spiritual Revolution part 2. The new album features new musicians together with historical members of the band. The sound confirms the route of fully creative freedom, that has always been one of the main distinctive feature of Sailor Free's project.
"The story of the Spiritual Revolution Messengers and their fight to get Entropia, a device that could give free energy for the whole world leads to its conclusion.
Than everything change, and suddenly you realize you are playing the lead role, you are the hero and the hero is you, as it is Entropia. A kind of displacement. Now you know that you are the player and the listener, and the player is the play and is you. Now you are Entropia and Entropia is you, and you can change everything..."
SPIRITUAL REVOLUTION Part 2
CD, LP and digital download
Tide Records 2016
SPIRITUAL REVOLUTION part 1


the concept-album by SAILOR FREE


At the center of the artistic world there is energy, intended as a universal metaphor of life and creative vitality; as an instrument of social evolution and well-being; such as light, warmth, comfort, motion and strength of change; such as the illumination of the mind and the spirit; such as the inalienable right to knowledge.
It is in the proposal and practice of alternatives, in spreading knowledge and solutions, in a constant application of sharing and common enrichment, from which one draws forth and restores Energy.
Inspired by the Silmarillion by J.R.R.Tolkien, the story narrates love, inexhaustible source of energy, between two beings who are aliens to each other, dispersed particles of two opposite universes that intertwine their own courses, irremediably attracted to each other, they blend together in an instant, annulling every prejudice, every law, every convention.
Born into a new life, they see around them an agonizing world and with the same passion that enfolds them they act to change their destiny. In their hands lie a revolutionary discovery to deliver to all mankind. It is the genesis of an unstopping metamorphosis, that begins with man and is transmitted to others as if by osmosis, thus involving the entire planet.
A Revolution of the Spirit before that of matter, an epidemic of love. Love for mankind, for the capacity to imagine and to risk, for the constant search of better possible worlds, to share knowledge and solutions. In this way one is again able to understand the difference between that which is evolution and general well-being, and that which is only well-being for a chosen few.
If everything is as it was, nothing can be what it was. This is how true change can take place.
Spiritual Revolution People!
Sailor Free:
David Petrosino: vox, piano, keyboards, guitar
Stefano "The Hook" Barelli: guitars
Alphonso Nini: bass
Stefano Tony: drums