Participate to the realization of the second part of Sailor Free

concept-album Spiritual Revolution!

In 2012 we published Spiritual Revolution part 1, as the written material both in terms of story and songs was too much for a CD.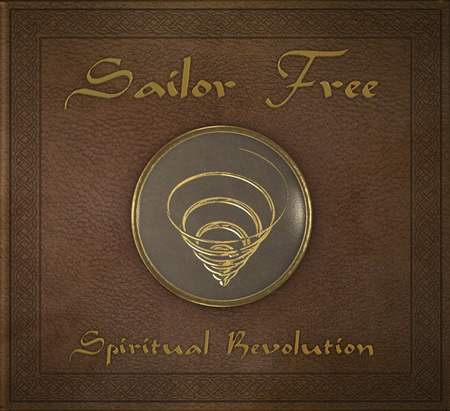 Now we have new tracks waiting to be completed, some must be recorded, some mixed...

Two of the album's songs have been completed already:


the new single SPECIAL LAWS

and the first single, with a video, AMAZING

WE NEED YOUR HELP TO COMPLETE THIS CONCEPT, THIS STORY, THIS NEW ALBUM, THIS SPIRITUAL REVOLUTION Part 2.





"The story of the Spiritual Revolution Messengers and their fight to get Entropia, a device that could give free energy for the whole world leads to its conclusion.
Than everything changes, and suddenly you realize you are playing the lead role, you are the hero and the hero is you, as it is Entropia. A kind of displacement. Now you know that you are the player and the listener, and the player is the play and is you. Now you are Entropia and Entropia is you, and you can change everything..."

Take an active part in the quality of Sailor Free's CD

We are working with passion and attention on all aspects of production: perfomances, mixing, artwork, taking all the time that it's needed. Because time is the most precious value when you want quality but you can't reach huge budgets for a cd production. We think that independent music deserves high quality and sufficient time to be done.

This is why we are so grateful for your support and sponsorship of this project. Every single euro counts, and allows us to make it possible.


We have prepared a very special list of Rewards for you, including a limited number of natural products of David's vegetables' garden and... an Exclusive CD Single with the first singles Amazing and Special laws and an Extra Track that won't be included in the album. This means that we released this track and this CD single ONLY for those who will join this campaign.


More infos and music by Sailor Free can be found on our website.


Thank you so much for contributing. Thank you so much for your help. Thank you for sharing with us the passion for music and ideas. Thank you for being part of the Spiritual Revolution.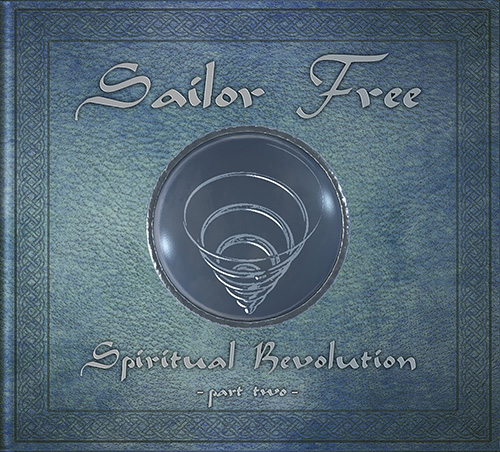 CAMPAIGN ENDED

You can help this free and independent production with a contribution, choosing one of our Rewards or with a free donation.


For your contribution you can use our PayPal secure payment, with a credit card (no paypal account needed) or you can select other ways like Bank transfer or recharge of a prepaid card by clicking on No PayPal.





€ 10 - Digital download album



Digital download of the album before the release date. Files wav and mp3 high quality, with jpg cover and special thanks on our facebook page.

Expected delivery: January 2016

E-mail required

€ 10 - Digital download album




or
No PayPal



€ 15 - CD



A physical copy of the CD "Spiritual Revolution Part 2".
Special thanks on our facebook page.

Expected delivery: January 2016

Shipping address required

€ 15 - CD




or
No PayPal



€ 25 - Signed CD + T-shirt


A signed copy of the CD "Spiritual Revolution Part 2"
+ Sailor Free T-shirt
Special thanks on our facebook page.

Expected delivery: January 2016

Shipping address required

€ 25 - Signed CD + T-shirt




or
No PayPal


€ 50 - Exclusive set


The Exclusive CD of the singles "Special laws" and "Amazing" with an Extra Track that won't be published on the album!
+ You will be listed in the Special Thanks on the credits of the album.
+A signed copy of the CD "Spiritual Revolution Part 2".
+ A Sailor Free T-shirt

Expected delivery: January 2016


REWARD NOT AVAILABLE





€ 100 - Community set



Be part of our community!
A special jam jar made from David's cherry trees and a jar of chilli peppers in oil, all made with natural products.
+ The Exclusive CD of the singles "Special laws" and "Amazing" with an Extra Track that won't be published on the album!
+ You will be listed in the Special Thanks on the credits of the album.
+ A signed copy of the CD "Spiritual Revolution Part 2".
+ A Sailor Free T-shirt

Expected delivery: January 2016




REWARD NOT AVAILABLE










For more info: This email address is being protected from spambots. You need JavaScript enabled to view it.


THANKS FOR YOU CONTRIBUTION!